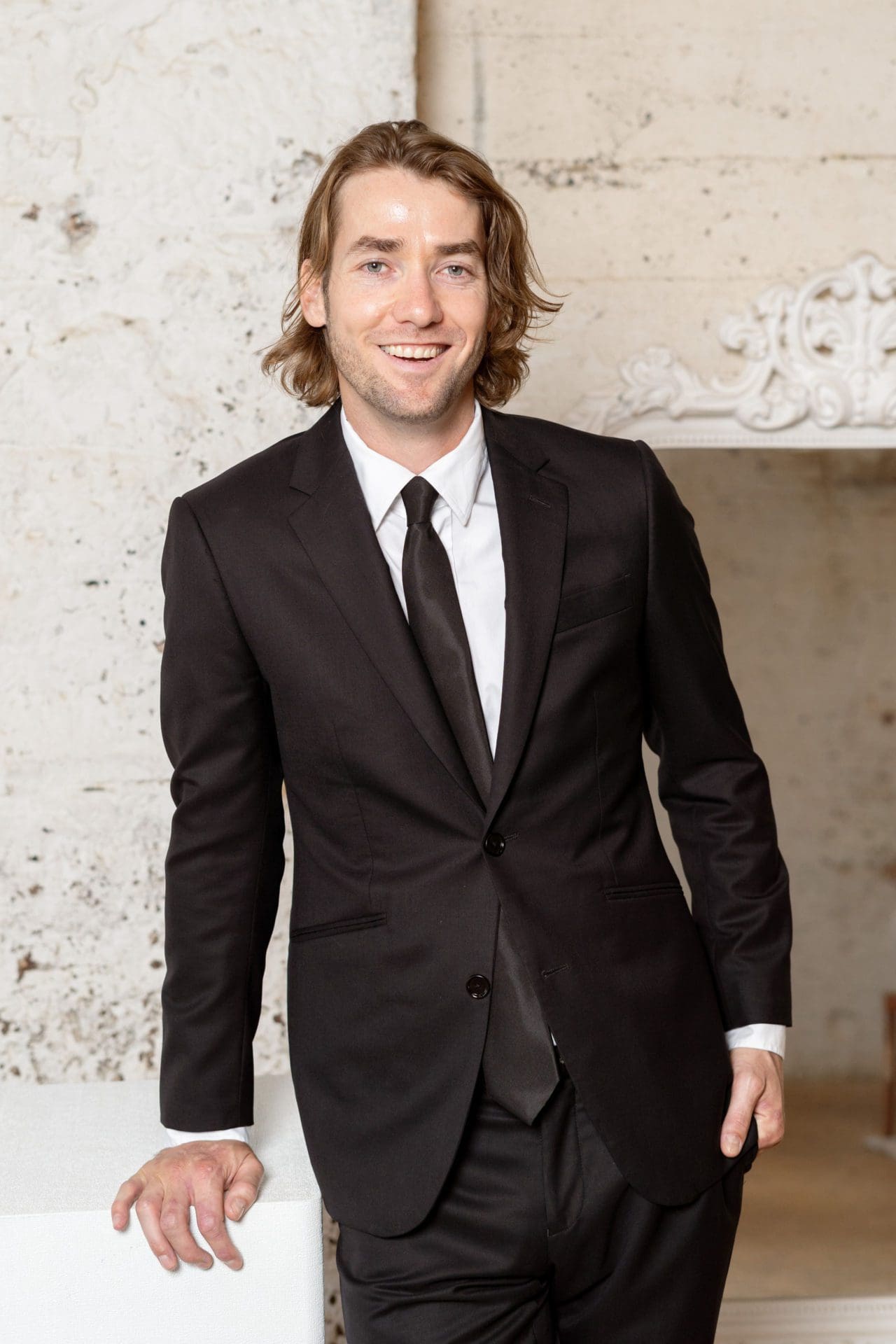 Andrew Mclellan
Sales Representative
Seven years in the business and I'm loving the journey. Every interaction is so unique, and it's a pleasure working through each situation with new clients or repeat buyers and sellers.
I started in the business through photography/videography. I was in school for film production and broadcasting before I started a corporate video production company with a friend. I was shooting real estate on the side and thought it was pretty cool going into all the different houses to show them off. The wind quickly blew me in that direction, and a year later, I was a Realtor. Producing videos and running a business has been a great backdrop for managing real estate. As well, the video side has been a tremendous help with all the virtual showings and digital content. The entrepreneurial bug comes from my parents, who are serial entrepreneurs, and I've been blessed to have such guidance and encouragement to do my own thing.
A lot has happened since I've entered the business, including a few real estate projects of my own. I purchased and gutted a townhome, which was an eye-opening experience. I learned quickly how much time, effort and money goes into demolishing, designing, rebuilding and finishing. Especially doing a lot of the work myself. After selling, I took my experience to downtown Burlington and found a sweet little bungalow. With MUCH more planning, budgeting and hired help, we completely renovated it top to bottom. I love being able to stroll or bike down to the water and patios, so I think I'll be here a while. My next investment will be a winter escape somewhere along the Equator. I'm picturing a small bungalow-type home close to the ocean, where I can walk to surf, fish or bask in the sun. Something I can enjoy for myself and rent out the rest of the year.
Being a part of the Deborah Brown Team is an amazing experience and has rocketed my career to a new level. We are extremely determined and hard-working, we love to communicate and keep in touch, and we have a lot of fun with our clients along the way.
My background in producing, distribution and all the technical work in between is very useful in today's tech-forward Real Estate world. I am always looking for new opportunities to better our business and stand out among the rest.
To give back, I was an active member on a committee in support of Easter Seals. I have competed in a Dancing with the Stars event for the organization in front of hundreds of people, even though I'm not what one would call 'smooth on the dance floor.' I raised close to $5,000 on behalf of my office and surprised a lot of friends and family in the process. I am continuously looking for new ways to help out and give back to the community.
WE BELIEVE
REAL
ESTATE
IS ALL ABOUT GETTING THE DETAILS RIGHT
Repeat and Referral Business
From our satisfied clients representing 81% of our business in 2021.
out of 3,708 agents on the Realtors Association of Hamilton Burlington based on units sold in 2022. This puts The Deborah Brown Team in the Elite group of TOP 100 Realtors in our board.
We are an award-winning team of RE/MAX real estate consultants who had the privilege of delivering SOLD for 109.04% of list price in 2021.