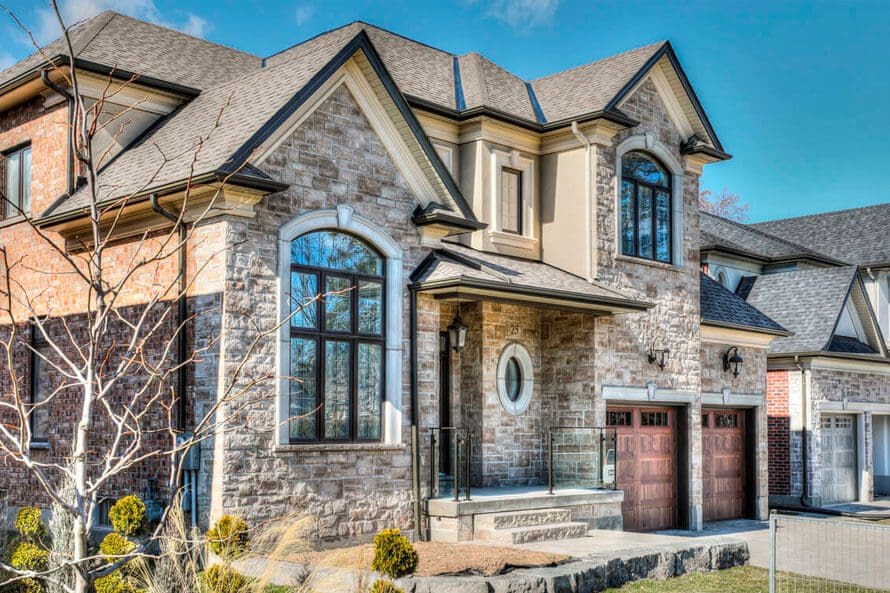 It's a lakeside cityscape intertwined with a suburban playground – Burlington is the place to be.
The flourishing city has over 13,000 businesses that employ more than 85,000 people in industries like advanced manufacturing, software development, financial services, biotechnology, environmental science and logistics. The U.S. border lies a short distance over the Skyway Bridge, and three international airports are easily accessible through surrounding highways.
With an unyielding focus on sustainability, Burlington is constantly growing to accommodate more residents in the most conscious way possible. In addition to priding itself as a youth-friendly and health-focused city, Burlington works hard to preserve its proud heritage – which dates back to 1798, when it first developed in the Port Nelson and Aldershot areas.
Shopaholics can get their fix at Mapleview Centre and Burlington Centre (formerly Burlington Mall). The latter is one of the oldest shopping centres in Ontario – dating back to 1968 – and is located at one of the busiest intersections in the city. Burlington's downtown area is also buzzing, with plenty of boutique shops, cool cafés and award-winning restaurants to suit the needs of its widely diverse citizens.
In the summer, grab some ice cream or gelato and take a stroll around downtown's main drag to its illuminated pier. In the winter, grab some coffee or hot chocolate and take in all the scenery as you walk past its beautifully lit storefronts. All year round, make sure to visit Spencer Smith Park for its various festivals and events, including the Sound of Music Festival, Canada's Largest Rotary Ribfest and the Burlington Festival of Lights. While you're there, see if you can spot the tributes to Burlington's two twin cities: Itabashi, Japan, and Apeldoorn, The Netherlands.
Much like its surrounding cities, Burlington has its own collection of natural wonders. Nestled in the heart of southern Ontario, it has lake shores on one side and the Niagara Escarpment on the other. Burlington has over 30 kilometres of multi-use trails and nearly 120 parks, including Lasalle Park, Paletta Park, Lowville Park and Mount Nemo Conservation Area. The Royal Botanical Gardens on the Burlington-Hamilton border also has its own share of trails, gardens and community event spaces.
For those who prefer to get their entertainment indoors, the Burlington Performing Arts Centre hosts a wide variety of acts and artists. The city is also home to the Art Gallery of Burlington, the Ireland House Museum and the Joseph Brant Museum, which will reopen after renovations end in summer 2019!
With its fair share of schools, businesses and recreational facilities, this clean, diverse city has so much to offer its residents. Call Burlington home today – you won't be disappointed!