Real Clients. Real Reviews.
When faced with the decision of choosing the right realtor, it's important to follow the advice of others who have had real life experience with them directly. If you would like to find out what it's really like to work with one of our professional agents, please read our testimonials below or visit our social media profiles to see for yourself.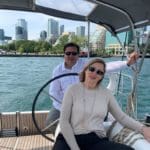 She is simply the best… better than all the rest… Deborah built a relationship with us for many years… She patiently showed us homes that we were interested in over time without pressure and trying to understand our objective. We finally found the home of our dreams, and she flawlessly and professionally advised us on the purchase in the face of strong competition and bids. Once we purchased, we set about the sale of our home. Deborah and her team helped us to prepare for sale, bringing painters, stagers and different specialists to make sure the house was flawless, thus maximizing its attraction to buyers… Our house sold 20% over asking with multiple offers in a week… Deborah has earned our gratitude and admiration… Thank you, Deborah.
Santiago Frias & Loli Diaz, Oakville 2021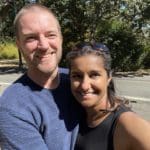 We worked with Deborah recently on the sale and purchase of our new home in Ancaster. We cannot recommend Deborah and her team highly enough! We started the process by interviewing numerous realtors to get a sense of who would be the best fit, who had a solid sense of the market, and who was most professional and ethical. From the first day, Deborah was attentive, available, knowledgeable, and professional. She took the time to understand our needs and did not rush us through the process.
When it came to selling our home, she gave us sound advice on how to declutter and what to put into storage. She staged our home with her colleague, Shae, and took care of the entire set up and take down of staging furniture. The pictures were stunning. Every professional Deborah brought in, from movers to photographers, did an exceptional job. We did very well on our sale and we attribute this success to Deborah's knowledge and expertise!
In our purchase, we looked at a few areas including Burlington, Ancaster, Dundas, and Waterdown. She knows these areas incredibly well. We also worked closely with her colleague, Andrew, who was equally professional and available. If you are looking for an honest realty team who knows the business inside and out and who you can trust to keep your best interest at the top of their priority, stop looking, call Deborah and her team! Thank you Deborah, Shae, and Andrew for your dedication in helping us navigate through a stressful time and for ultimately finding a home that we absolutely love!! (When and if we decide to move, there is no other realty team we would even consider working with)!
Will Stecho and Am Sidhu, June 2022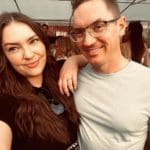 Deborah Brown and her team did a flawless job to sell our home and find us a new one. We were recommended by family and were impressed with their attention to detail, prompt responses and honest feedback during what was a very difficult process. Due to the pandemic and the market being extremely hot, finding a home took a very long time and the team's constant patience did not go unnoticed.
A big thank you to everyone at the Deborah Brown team and all their hard work that provided us with a wonderful new home and staged our home beyond recognition!
Katie Wagstaff & Curtis Ferry, Hamilton/Burlington 2021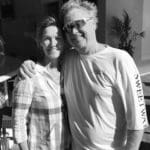 We sold our lakefront home in Burlington with the help of Andrew Mclellan. We could not be happier with the attention we received. He took the time to learn all the details of the home and presented it beautifully. Andrew was a strong negotiator and communicated every detail with us. Communication for us was a very big deal!
In the process of selling our home, he was also able to find us the perfect home to purchase in the downtown core. He negotiated a great deal on the buying side for us and took part in the home inspection, which gave us a lot of confidence.
Our experience was definitely a 10/10!! We loved working with Andrew and love his continued communication. I would not hesitate to recommend this young man for all of your real estate needs. Well done!
Marion & Steve Duffield – Burlington, 2021
The Deborah Brown Team took what could have been a very difficult and stressful process and made it seamless. They sold our house at a price we were very happy with and they did this in an incredibly short time-frame. Andrew, who was the lead on our sale, was amazing throughout the process. Always making sure we were aware and comfortable with everything that was going on. We would strongly recommend Team Deborah Brown for anyone in the market.
Sanjeeva & Lelanthi Tennekoon – Burlington, 2021
Awesome team and Andrew is an absolute rock star ! Super professional group of people that have handled all our property investment needs > 7 years now. Also, super knowledgeable about the real estate space both from the point of view of a real estate investor as well as a regular buyer. They take the time to keep you constantly updated and also step in to handle stuff such as getting our rental properties cleaned and spruced up when tenants change. Both my wife and I are great fans of Team Deborah Brown and Andrew McLellan!
Sujeet & Vanita Kini – Oakville, 2021
Deborah and her team have sold 2 houses for us in the last year. Her knowledge of the market and her attention to detail and staging have brought us top dollar on both occasions. We would highly recommend Deborah and her team to sell your house.
Dale & Stacey Svitich – Burlington, 2021
We were fortunate to be connected with Deborah and her team. She guided us through the purchase of our new home and the sale of our previous home. We were specific with our "must haves" for the new property. This made the search a bit of a challenge, but Deborah was up for the challenge and delivered beyond our expectations. She and her team are very professional and responsive. They were instrumental in the smooth process we experienced. Save yourself the headaches and contact the Deborah Brown Team for your real estate needs – you won't be disappointed!
Conrad Kabali & Janine Liburd – Burlington, 2020
It was a pleasure working with Andrew from the Deborah Brown Team! He is knowledgeable and extremely helpful. His quick response to our many questions was much appreciated. He was able to help us find a new property, list our existing property with great staging and sell our unit for a great price. All of this done within a short period of time! We would recommend Andrew and his team to anyone looking for anything real estate related. Thanks Andrew!!
Melissa Burleigh – Burlington, 2020
Deborah is a very professional and caring sales representative. She assisted in both a purchase and selling of our home. With her professionalism, she was able to get us top price for the selling of our home and a valued price for our purchase. Both her and the team were very responsive to our needs. Andrew was also very helpful in the purchase of our new home when Deborah was not available. This was our second time using Deborah and her team, and my daughter has used her also over the years. We would recommend her for any real estate needs.
Paul & Cathy Ripco – Burlington, 2020
10/10 would recommend. Our realtor Andrew was incredibly responsive, answered the millions of questions we had with as much detail as he could, and just went above and beyond in every way possible. Definitely made a typically stressful process the exact opposite.
Cydney Marcotte – Hamilton, 2020
Deborah and her team offer excellent advice and service to get your home sold quickly and for the best price! In times like these it was a quick sell that allowed me to get packed and moved!
Elaine Hand – Burlington, 2020
The picture of professionalism. Andrew went above and beyond, ensuring every aspect of the sale was looked after. He was also a wealth of knowledge regarding trade contacts for every need along the way. Great work all around.
Mike & Jennifer Antico – Burlington, 2020
I first dealt with Deborah Brown 10 years ago when we needed to relocate from London to the GTA. We had no idea what we should go, commuting, home value and small town feel. She took the time to understand us, what was important to us and guided us to Ancaster. Every year since, she has met us. Updated our real estate file, and now, this year, we cashed in on a very hot market. She managed to get us a very high value for our home… she negotiated a full list price, no conditions and multiple offers. Deborah herself looked after our questions and professionally put together our sale package of staging, photos, videos and brochures… unbelievable service and professionalism.
Laurie Walker & Spencer Bailey – Ancaster/Burlington, 2020